There's not much happening at the stat of the year, but once things get going, there's going to be lots of opportunities to see some good science fiction and fantasy authors including An Evening With Neil Gaiman, The Tucson Festival of Books and more.
Jan 20 – 7 pm – SciFi Friday Book Club at the Poisoned Pen  January's book is The Fifth Season by N.K. Jemisin
Jan 28 – 4  pm – YAllapalooza 2017 at Changing Hands Phoenix  Attending Authors: Paul Mosier, Shonna Slayton, Melissa Marr, Amy Fellner Dominy, Amy Lukavics, Abigail Johnson, Suzanne Young, Ryan Dalton, Kathleen Glasgow, Len Vlahos, and Jeff Giles.
Feb 3 – 3 pm – Lisa McMann signs Dragon Captives (The Unwanteds Quests Book 1) at Changing Hands Tempe
Feb 8 – 7 pm – Sarah Pinborough signs Behind Her Eyes  and Kristan Higgins signs On Second Thought at The Poisoned Pen in Scottsdale
Feb 12 – 3 pm – Rae Carson, Colleen Oakes and Victoria Aveyard at Changing Hands Phoenix
Feb 16 –  6 pm – Lisa McMann signs Dragon Captives (The Unwanteds Quests Book 1) atBarnes and Noble Dana Park Mesa
Feb 16-18 – Desert Nights, Writing Stars ASU Writing Conference – Arizona State University
Feb 27 – 7 pm – Joe R. Lansdale signs Rusty Puppy at The Poisoned Pen in Scottsdale
March 10 – 7 pm – Erika Lewis signs Game of Shadows at The Poisoned Pen in Scottsdale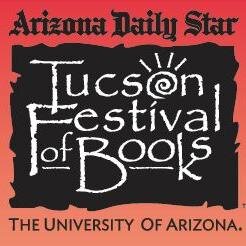 March 11,12 – Tucson Festival of Books – University of Arizona
Authors include Alexandra Bracken, Marie L. Brennan, Beth Cato, James Dashner, Amy Engel, Mira Grant/Seanan McGuire, Shannon Hale, Randy Henderson, Gini Koch, Erika Lewis, Jeffrey Mariotte, Brian McClellan, Lisa McMann, Yvonne Navarro, Weston Ochse, James A. Owen, Marsheila Rockwell, V. E. Schwab, Samantha Shannon, Nisi Shawl, David Lee Summers, and  Sam Sykes
March 27 – 7 pm – Tom Leveen signs Hellworld at The Poisoned Pen in Scottsdale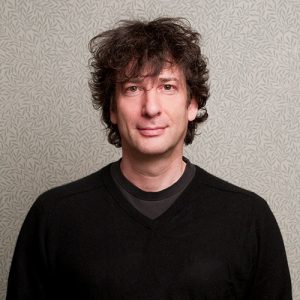 April 1 – 7 pm – An Evening With Neil Gaiman – Mesa Center for the Arts
April 27 – 7 pm – Ryan Dalton Launch Party for The Black Tempest at Changing Hands Phoenix