This coming Saturday will see two authors of historical fantasy appear at the Poisoned Pen bookstore in Scottsdale at 2 pm.  Mary Robinette Kowal will be signing her new book Of Noble Family and Marie Brennan will be signing Voyage of the Basilisk.
Relentless Reading did a write – up on the appearance when it was first announced including a video from the last time they toured together.  Expect some puppetry from Mary (who recently got a chance to perform on Sesame Street!).   They have also indicated that they will have some prizes for fans dressed like the characters in their books.
This is a good opportunity to see two engaging authors and also show the publishers that you want to see authors stop in the Phoenix area when on book tour.   Stay tuned to the AZSF Blog for news on more upcoming author events.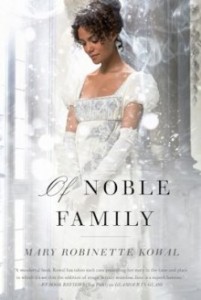 Hugo-award winning author, Mary Robinette Kowal is a novelist and professional puppeteer. Her debut novel Shades of Milk and Honey (Tor 2010) was nominated for the 2010 Nebula Award for Best Novel. In 2008 she won the Campbell Award for Best New Writer, while three of her short fiction works have been nominated for the Hugo Award: "Evil Robot Monkey" in 2009 and "For Want of a Nail" in 2011, which won the Hugo for short story that year. Her stories have appeared in Strange Horizons, Asimov's, and several Year's Best anthologies, as well as in her collection Scenting the Dark and Other Stories from Subterranean Press.
Kowal is also an award-winning puppeteer. With over twenty years of experience, she has performed for LazyTown (CBS), the Center for Puppetry Arts, Jim Henson Pictures and founded Other Hand Productions. Her designs have garnered two UNIMA-USA Citations of Excellence, the highest award an American puppeteer can achieve.
When she isn't writing or puppeteering, Kowal brings her speech and theater background to her work as a voice actor. As the voice behind several audio books and short stories, she has recorded fiction for authors such as Kage Baker, Cory Doctorow and John Scalzi.
Marie Brennan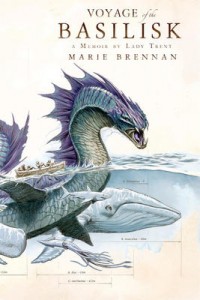 is a former academic with a background in archaeology, anthropology, and folklore, which she now puts to rather cockeyed use in writing fantasy. Voyage of the Basilisk is the third book in The Memoirs of Lady Trent series from Tor Books.