The highs have dropped below 100 so it must be fall!  Here's what I've come across for author events and appearances through the end of the year, which includes a fair amount of YA/Tween events.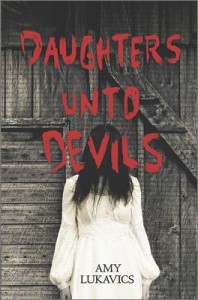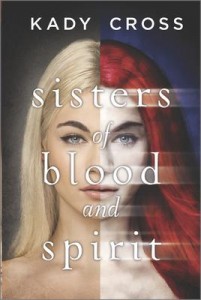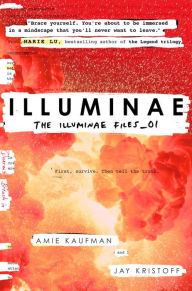 Oct 12 – 7 pm- Rick Riordan – The Sword of Summer at Dobson Ranch High School, Mesa
Oct 14 – 7 pm – Kristen Hunt signs Blonde Eskimo at Changing Hands Phoenix
Oct 16-18 – Comic Media Expo – Mesa Convention Center, Mesa, AZ –  Authors include Tom Leveen, Gini Koch and Sharon Skinner.
Oct 17 – 2 pm- Shonna Slayton signs Cinderella's Shoes – Barnes and Noble Dana Park, Mesa
Oct 22 – 5:30 pm  – Just for Friends : An Evening with Michael A. Stackpole  – University Club – Arizona State University – This is an event for the Virginia G. Piper Circle of Friends but a limited number of tickets are available to fans/writers via this eventbrite link if you use the password Stackpole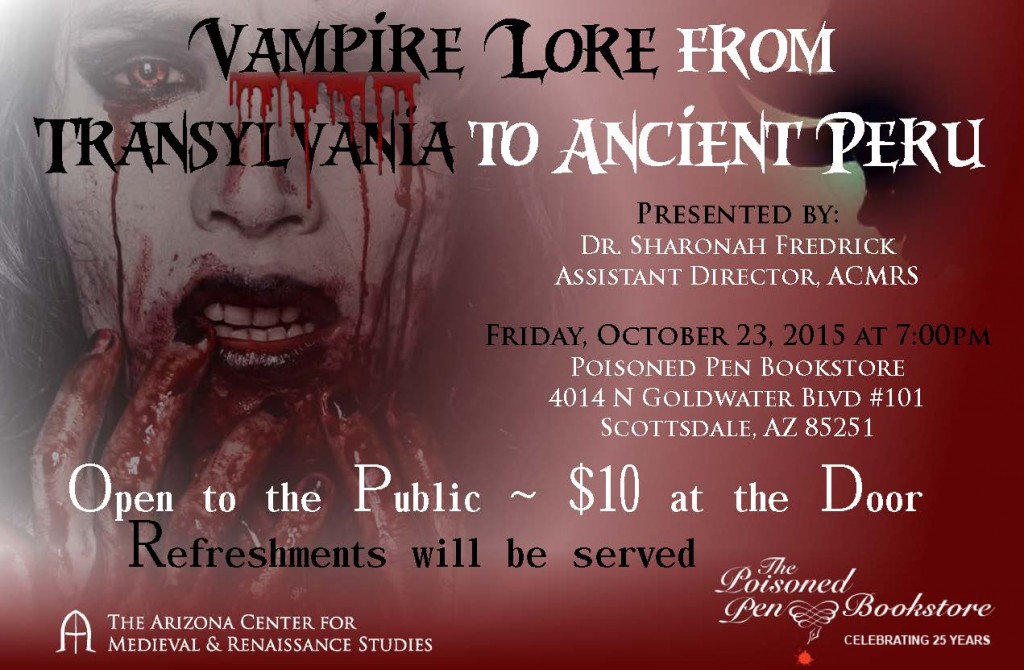 Oct 23 – 7 pm – Vampire Lore from Transylvania to Ancient Peru – Presented by Dr. Sharonah Frederick, Assistant Director, ACMRS – Poisoned Pen – $10 Fee
Oct 24 – 2 pm – YA Horror Group Signing – Amy Lukavics signs Daughters unto Devils, Gena Showalter signs Mad Zombie Party, and Kady Cross signs Sisters of Blood & Spirit  – Poisoned Pen
Oct 29 – 7 pm Jason Segel: Nightmares! The Sleepwalker Tonic at Tempe High School
Oct 30-Nov 1 – TusCon 42 – Science Fiction and Fantasy Convention – Hotel Tucson City Center, Tucson, AZ – Author GoH Seanan McGuire/Mira Grant – Other authors include Linda Addison, Rick Cook, Dennis McKiernan, editor Beth Meacham, Yvonne Navarro, Weston Ochse, Janni Lee Simner, Jennifer Roberson, Sharon Skinner, David Lee Summers, and more.
Nov 3 – 7 pm – Suzanne Young signs Hotel Ruby – Changing Hands Tempe
Nov 6 – 7 pm – Larry Correia signs Son of the Black Sword – Poisoned Pen
Nov 10 – 7 pm – Shannon Messenger: Neverseen – Changing Hands Tempe
Nov 11 – 7 pm – Jay Kristoff and Amie Kaufman sign Illuminae – Desert Ridge Barnes and Noble
Nov 14 – 10:15 am to 4 pm – Desert Rose Scottsdale Library Conference – Scottsdale Civic Center Library
Nov 18 – 7 pm  – James Dashner: The Game of Lives – Changing Hands Tempe
Nov 20 – 7 pm- Shonna Slayton signs Cinderella's Shoes – Barnes and Noble Desert Ridge, Phoenix
Dec 1 – 7 pm Gini Koch signs Alien in Chief – Poisoned Pen
Jan 26 –  7 pm – Kevin Hearne signs Staked – Poisoned Pen